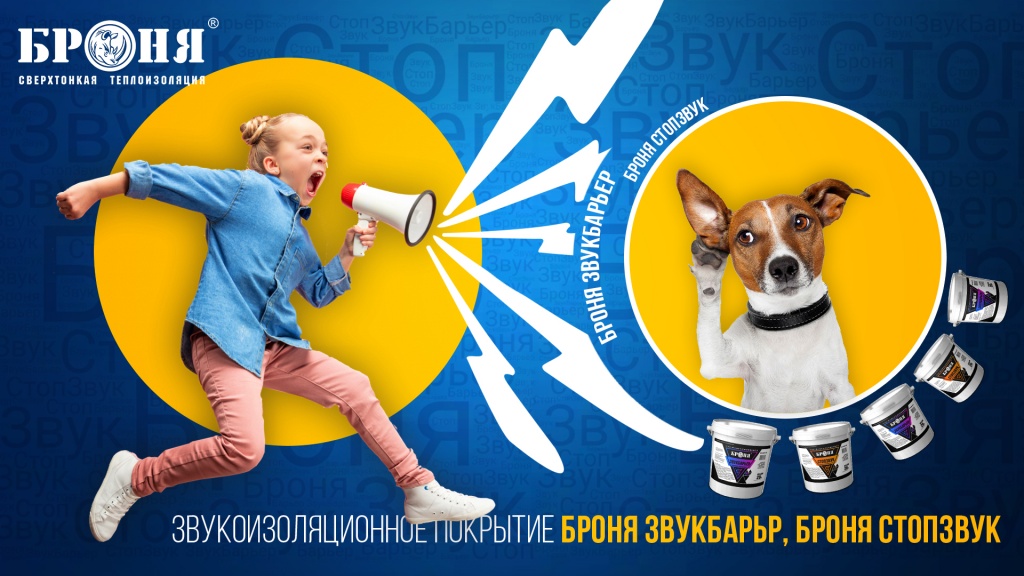 To solve the issues of noise and vibration reduction, our company has released a unique sound-proofing product, namely:
SOUND BARRIER BRONYA - ultra-thin sound-proofing coating. The material can be used for sound insulation of enclosing structures of buildings and structures, it reduces the noise produced by railway cars, ventilation boxes, motor transport and other equipment.
STOPZVUK BRONYA - vibroacoustic coating/mastic. It is intended for filling seams, joints, cracks, holes, construction defects and non-damped connections in sound-insulating structures, and at the same time for leveling internal and external surfaces of concrete, brick, cement-lime plasters, gypsum blocks and slabs, gas and foam concrete, GCL, GVL, etc.
Sound insulation BRONYA has good adhesion to almost all known materials, as well as low Newtonian fluidity, therefore, when applied to vertical surfaces, there is practically no "sliding" effect.
Sound insulation BRONYA contains a unique component - aerogel powder with closed combined hollow cavities, so that the material:
- Easy to apply;
- Quickly mechanically mixed;
- The thickness of the layer at a time is up to 1 mm.
A constructive solution for the installation of a sound insulation system for walls, ceiling, floor.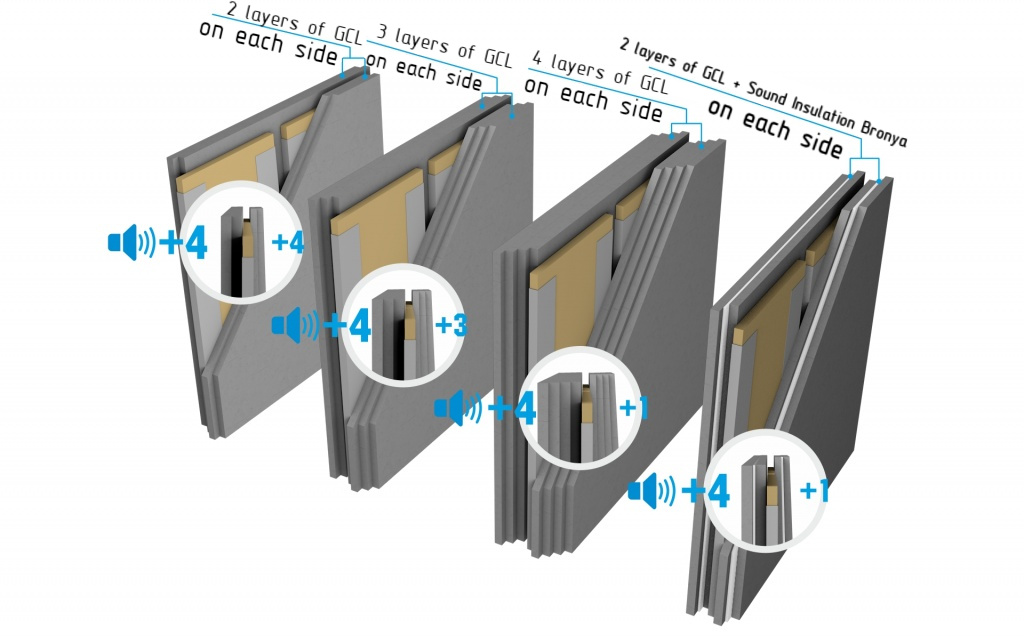 Comparative characteristics of ultrathin sound insulation coating BRONYA SOUND BARRIER,vibration acoustic coating/mastic BRONYA STOP SOUND and Heat insulation BRONYA LIGHT